THE BASICS
Geographical Sources: Native to tropical Asia, especially Indonesia and the Philippines.
Characteristics: Patchouli is a rich, heavy oil and is dark amber in color. It has a sweet, earthy odor and a tendency to linger. This oil's fragrance improves with age. A young Patchouli, freshly distilled, smells much more green and sour than when aged. I use a "vintage" Patchouli that's about 15 years old and deliciously rich and mellow. The aroma has real staying power so a little goes a long way. When using this oil with on clients or making blends for others, keep in mind that many people do not like the aroma of this oil.
Chemical Families: Sesquiterpenes and Sesquiterpenols

Safety: Nontoxic, non irritant, non sensitizing.
Therapeutic Properties:

Alleviates inflammation
Kills bacteria
Reduces stress, depression and anxiety.
Used in blends for skin conditions such as dryness, inflammation, scars and sores.
Energetically balancing for an overactive mind, and for nervous strain.
Applications
Add to any blend for an antidepressant effect.
Use in Aloe Vera for weepy eczema or in a cream as a skin moisturizer.
Add to massage oil for soothing an overactive mind and to encourage sleep.
Put about 10 drops in your natural incense to repel insects
Blends well with: Cistus, Vetiver, Sandalwood, Geranium, Lavender, Rose, Bergamot, Myrrh
A Recipe Using Patchouli:
Insect Repellent
4 drops Patchouli
5 drops Cedarwood
3 drops Eucalyptus citriodora
4 drops Opopanax
2 drops Spikenard
Add to a 2 oz spray bottle filled with water. Spray on your clothes and skin freely.
(Thank you to Karen Williams of
AromaticsInternational.com
for this great recipe.)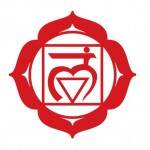 Subtle Properties (vibrational and energetic):
Patchouli is an important oil in the energetic realm because it strongly resonates with our base chakra which grounds and strengthens the will to live. This oil opens the chakras in the feet and draws energy from Mother Earth.
According to
Joni Keim
, Patchouli resonates with the following chakras:
Base (1st): Strengthens and ground this energy center, relieving deficiencies in base energy center. Reattaches the physical body with subtle bodies.
Sacral (2nd): Spiritualizes sexuality. Facilitates enjoyment of the senses and awakening of creativity.
Third Eye (6th): Relaxes a tense, over active intellect.
Feet Centers: Opens feet centers to connect with a draw earth energy.