Easy and Simple DIY De-pigmentation Tips
These DIYs when combined with adequate sun protection will be helpful in reducing your pigmentation to some extent. Whatever DIY you do, follow it consistently for at least a month because skin takes 4-8 weeks to renew itself and it takes time to show results. If you have stubborn and very dark pigmentation related to a medical condition, please consult a doctor.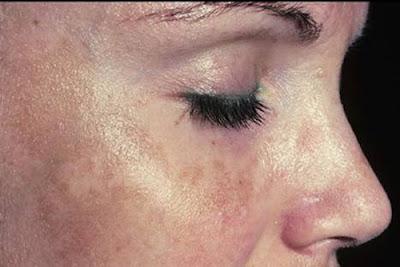 My skin type: I have normal to oily skin which stays completely normal indoors. I had a history of acne but I don't get breakouts (touchwood) because I am very careful about what I put on my face. I have open pores from my acne history :(. I do 2-3 tips from this collection. I had very light pigmentation on both sides of cheekbones as said in the Meladyne review.
Sugar and Oats Pack
Mix 4tsp of oats powder and sugar powder. Add a pinch of turmeric/kastoori manjal to this. Dry skin people may add drops of almond oil. Very oily skin people add lemon juice. Apply wherever you have pigmentation. Wash off after half hour in normal water. Do this everyday for one month.
Castor oil and Flaxseed oil
Castor oil is very effective for pigmentation. Apply for half hour to one hour and wash off with mild soap/facewash. Apply rosewater to tone skin. If your skin feels ultra dry, you can apply glycerin mixed with the rosewater. Do this everyday. If you can get hold of flaxseed oil, you can do the same method. If your skin responds well to castor oil, you can even apply this overnight.
Potato and Turmeric: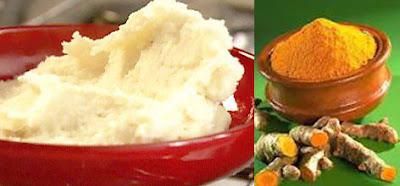 Apply potato juice or grated potato on skin and wash off after half hour. Mash cooked potato, add a pinch or turmeric and apply on face.
Lime juice: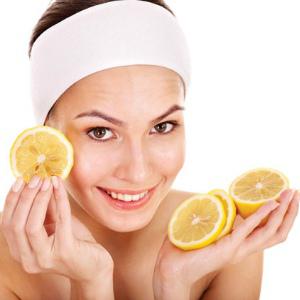 Apply a mixture of honey and lime juice. Drink lime juice with water three times a day to detoxify the body. Do not do this if you have acidity problems.
Tulsi and Honey: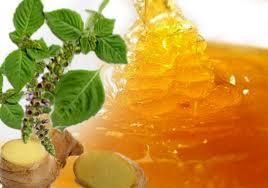 Crush tulsi leaves and apply twice a day. You may add honey to this. If possible, in the morning, eat 5 tulsi leaves on empty tummy. It will purify your blood and remove pigmentation.
Orange peel Powder: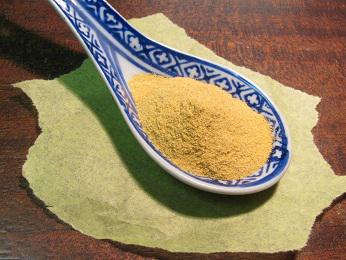 To orange peel powder, add curd/milk (according to skin type). Spread on skin. Wash away with warm water after 15 minutes. Do this every other day.
Sandalwood Powder: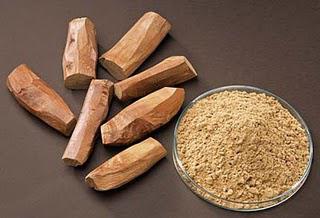 To pure sandalwood/red sandwood powder, add lime/tomato/cucumber juice (acc. to skin type). Wash off when completely dry. Do this every day.
Milk Cream and Lemon: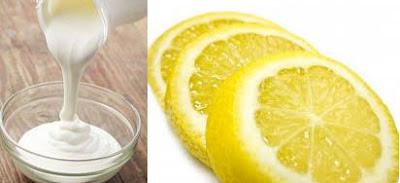 Take milk cream and add lime juice to it. Apply on face and let dry for 30 minutes. Wash with cold water and air dry without wiping. This would suit dry skin more.
Virgin Coconut Oil: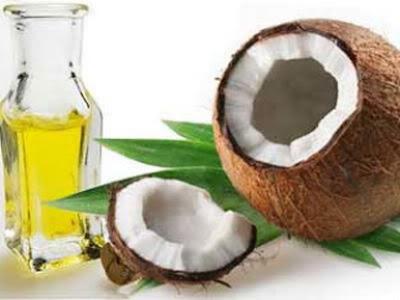 Apply VCO for one hour everyday. If your face is allergic to this, try applying on hands and feet to improve complexion. No need to wash off since it gets absorbed very fast. This has plenty of vitamin E and antioxidants.
Aloe vera Gel and Almonds: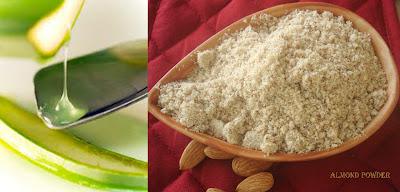 Apply the natural gel from the plant. If you are allergic to it, buy a good brand. Look out for percentage of aloe vera in it. It can also be used as sunscreen indoors. Apply raw almond powder or paste mixed with milk/honey/lemon/rosewater. Wash off when it dries. Eat a handful every day.
Rose Water: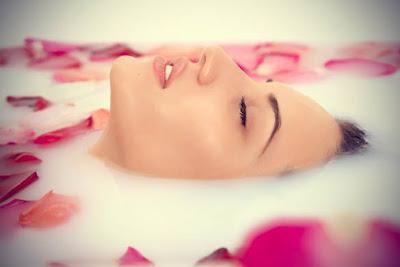 Rose water is one of the best things you can do for your skin. Apply generously after washing face or after whole body bath. Spray multiple times a day.
Caution: Even though these are natural stuff, it may cause allergies depending on skin type. Do a trial on neck, elbow or a small portion of cheek. If you have allergy or rash, don't use on face. If you have allergy, rash or acne after you begin using, stop immediately in two days. Don't play with your skin. :)
Additional tips
Have plenty of water.
Reduce the use of creams, bleaches and body washes loaded with chemicals.
Try to wash your face with green gram powder or besan at least once a day.
Do exfoliate once/twice a week and take adequate sun protection of at least SPF 30.
Be gentle to your skin. Wash off makeup before sleeping and apply rose water.
Include lots of fiber in your diet and make sure you don't get constipation.
Eat ripe papaya everyday for breakfast.
When doing anti-pigmentation treatment, do it first on the pigmented skin alone, otherwise there will be disparity in skin color when pigmentation fades.
When buying a soap or facewash make sure that it has no SLS or SLES in it. Many soaps nowadays have them because it is a cheap detergent. Buy Grade 1 soap (read the label).
In some people coconut oil causes acne, so read the label of soaps to make sure that you don't get acne/bacne.
In some people myristic acid causes acne, so if a facewash with that ingredient causes acne or worsens it, stop it immediately and go with one without myristic acid.