Aromatherapy Blends Recipes
I wanted to save them all here - I was afraid I'd lose a bookmark - It's a fabulous website!!!
Aromatherapy Bath recipes
Aromatherapy Skin and Hair recipes
Aromatherapy

Massage

recipes
Aromatherapy Recipes For Household
Aromatherapy Recipes For Healing Treatment
Case Study
Holiday Homemade Gift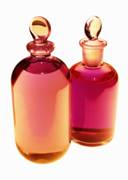 Other recipes that you wanna see
Aromatherapy Mask
Aromatherapy mask can have a wonderful rejuvenating effect on your skin.Try our homemade facial mask to make your skin healthier.
Recipe Rosewater
How to make homemade rosewater? see an instruction of quick and
easy recipe
rosewater.
List of easy aromatherapy recipes
A List of easy aromatherapy recipes by using only 11 essential oils to make a blend that can be use from for your mind to around your house. Check out each of this recipes.


Read more: http://www.aromatherapy-at-home.com/aromatherapyblendsrecipes.html#ixzz2mHCl48lH